As part of the year-end Kitzmas festivities, The Discovery Institute's PR organ Evolution News and Views re-posted an earlier article titled Following Kitzmiller v. Dover, an Excellent Decade for Intelligent Design.
This uncredited article from September 2015 included the following, which caught my eye:
In fact, the decade since Dover has been an excellent one for ID. Casey Luskin noted some highlights not long ago:… Theoretical peer-reviewed papers taking down alleged computer simulations of evolution, showing that intelligent design is needed to produce new information.
The paper which was linked, hereafter Ewert 2014, is titled "Digital Irreducible Complexity: A Survey of Irreducible Complexity in Computer Simulations", and was written by Winston Ewert of the Biologic Institute for a 2014 edition of the institute's open-access journal BIO-Complexity.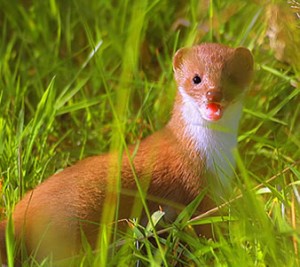 Ewert claims that Michael Behe's concept of "Irreducible Complexity" is a stumbling block for evolutionary algorithms, and that several computer models of the evolution of irreducibly complex structures all fail to falsify Behe's concept. Ewert examines five models: Lenski's Avida, Schneider's Ev, my own Steiner Trees, Sadedin's Geometric Model, and Thompson's Digital Ears program.
I won't speak for the other models, but I can say this about Ewert's discussion of Steiner solutions to network problems: it's a massive strawman fallacy, a desperate "bait and switch" in which the problem my algorithm was solving, Steiner networks, was "replaced" with a much simpler problem, Minimum Spanning Trees. This ruse enabled Ewert to launch a (straw) attack on my genetic algorithm for solving Steiner's problem.
The Steiner Genetic Algorithm was the subject of a heated blog war, the "War of the Weasels," occurring between Panda's Thumb and Uncommon Descent during the summer of 2006. It all began with my post of July 5th, 2006, Target? TARGET? We don't need no stinkin' Target! It seemed the War of the Weasels ended in the fall of 2006, after Uncommon Descent's top programmers were unable to out-design the Steiner genetic algorithm during a public design challenge. But with Ewert's 2014 article, and an earlier 2012 piece in BIO-Complexity by Ewert, Dembski and Marks, it's clear that no ceasefire exists.
The War of the Weasels is back! More below the fold.